Graze Table
Event catering offering the WOW factor to any event. Allow us to do the work for you & create the most stunning, eye-catching display!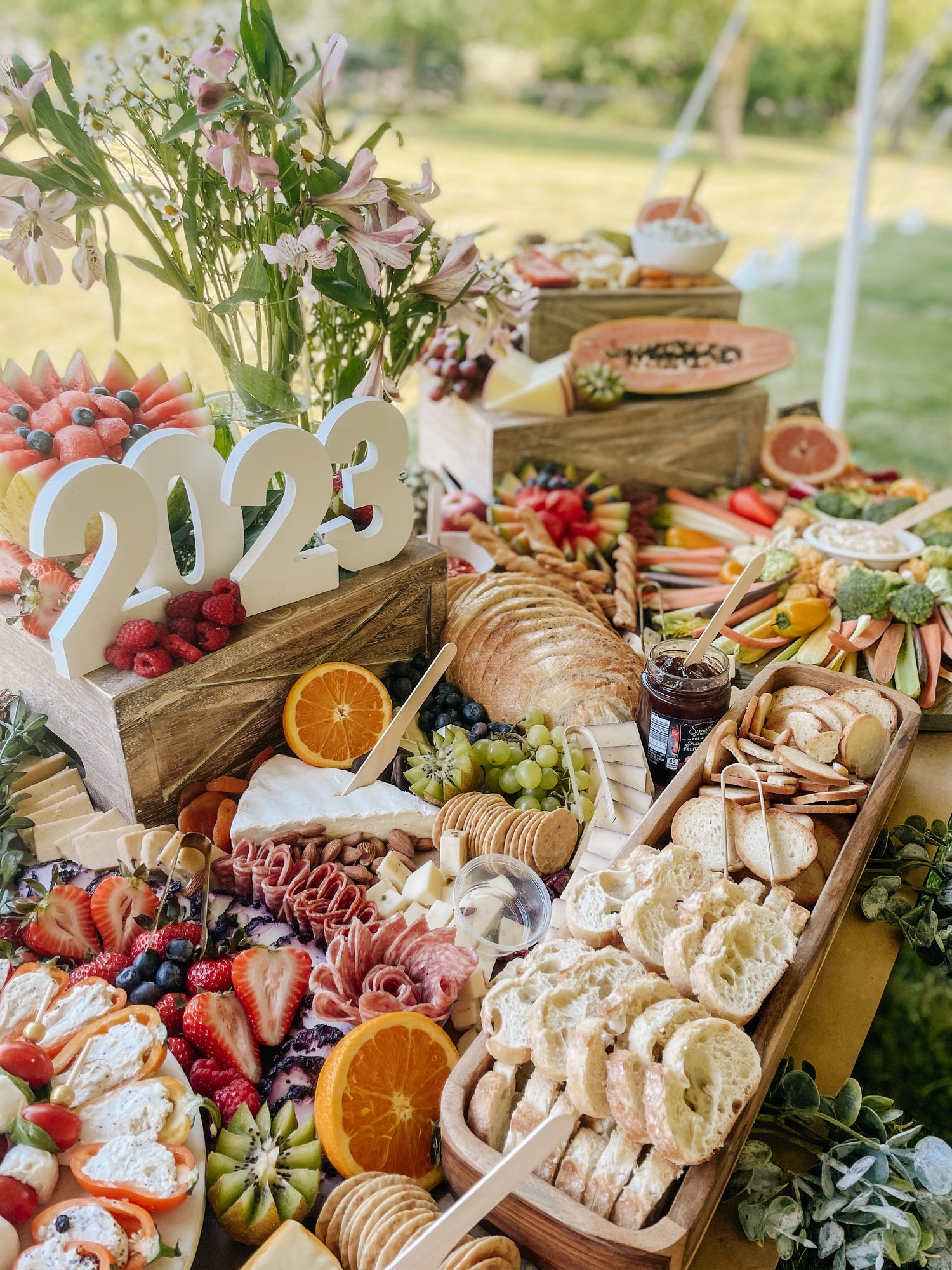 Multi - Dimensional Graze
A stunning display of artisan cheese, meats, veggies, fruits, dips & jams, crackers & breads, and sweet. All displayed using risers, props, boards, and florals. A true WOW factor at any event!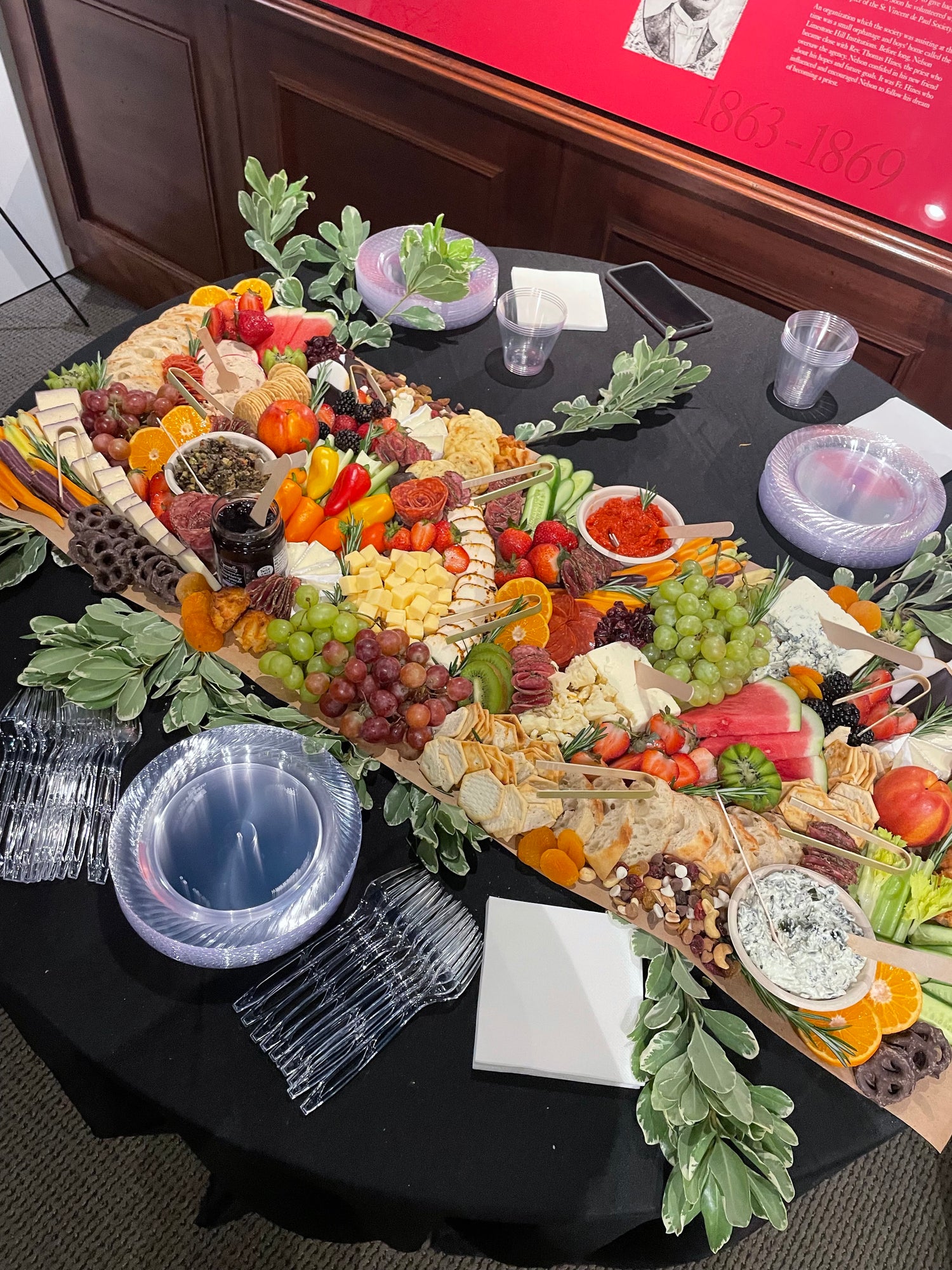 Flat Lay Graze
A beautiful eye- catching display of artisan cheeses, meats, fruits, veggies, dips, jams, crackers, breads, sweets, and so much more. The perfect display for a smaller group starting at 20 people. Perfect for lunch meetings or breakfast spreads!
Inquire Here
Submit a Graze Table Inquiry